Bob Byers Volvo of Seattle, Providing Service, Quality and Everything In Between to Volvo Drivers from Seattle
From before you even walk into our showroom to long after you drive home, all of our customers here at Bob Byers Volvo of Seattle are customers for life. Being car-owners ourselves, it's only fitting that we'd provide our drivers with the kind of courtesy, service and respect that we would expect.
It all start with our extensive lineup of fabulous new and used Volvo models. Whether you're looking for something for the whole family to enjoy or something to spice up your daily commute, the world is your oyster when you consider the lineup of vehicles we carry. And thanks to the car loan and Volvo lease options that are available throughout the year, it's never been easier to get behind the wheel on your terms.
From there, the experts in our car service and maintenance department will be there to make sure that your vehicle will continue to run as smoothly as it did on Day One. Or if you're looking do some upgrades with the latest and greatest Volvo parts on the market, you can trust the experts at Bob Byers Volvo of Seattle cover your automotive needs.
The service never stops once you visit us here at Bob Byers Volvo of Seattle. There's never been a better time to drop on by at our dealership here in 2700 N.E. 55th Street Seattle, Washington.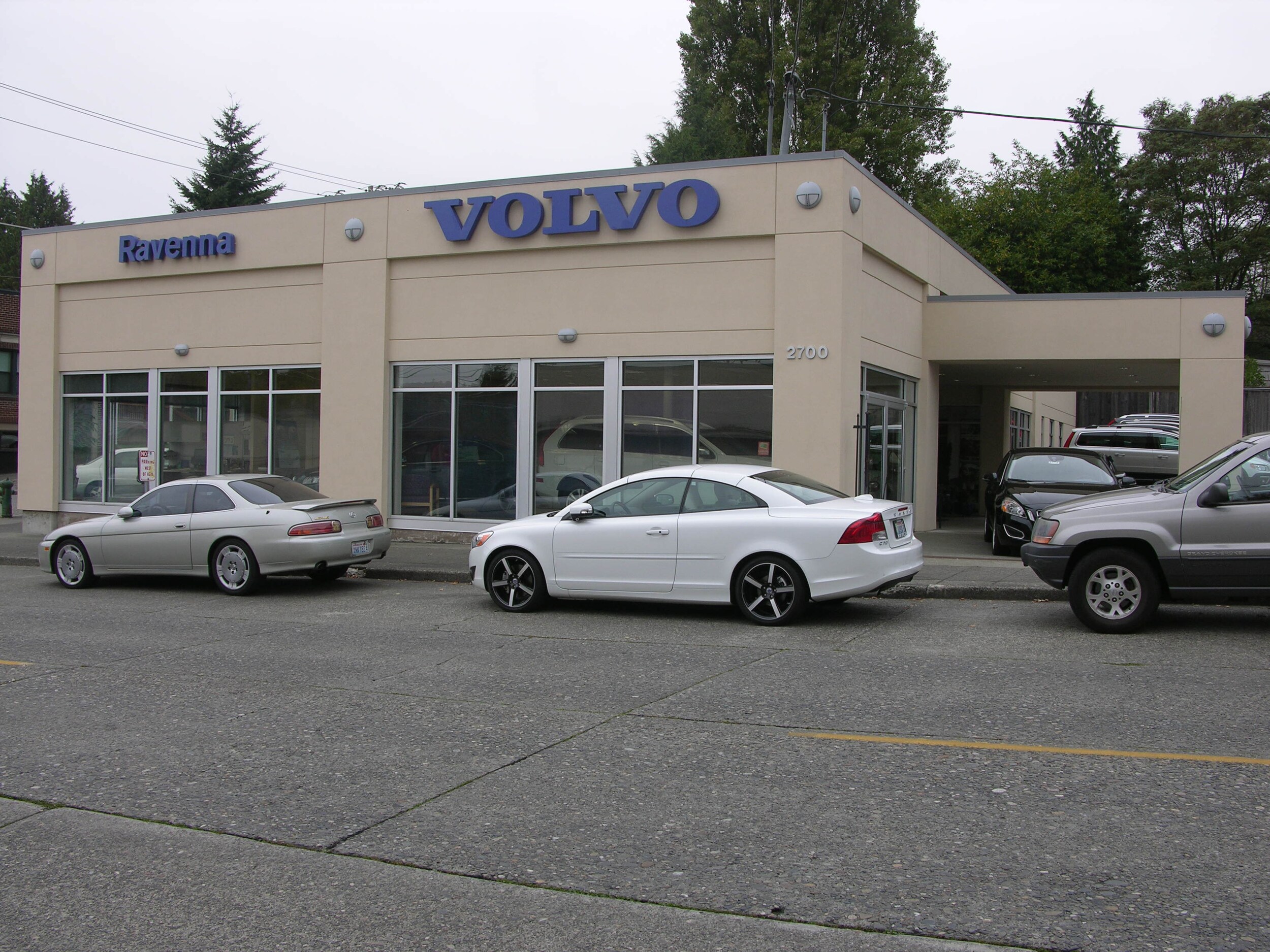 Family owned and operated and  serving the greater Seattle area, Bob Byers Volvo has gained a well-deserved reputation as a dealership that takes good care of customers.
Bob Byers, who passed away in May of 2011, was a legend among car dealers, a man well respected among customers and competitors alike. In 1972, after a long career in auto sales and management, Mr. Byers purchased Ravenna Motors from the two men who had started the business, in the same location, in 1941.
Today, with over 70 years of success in Seattle's Ravenna neighborhood, two of Bob Byers' children, Doug Byers and his sister Sue Byers, keep the reputation of their father alive as the owners of Bob Byers Volvo. There is also an additional location, Bob Byers' Pre-Owned Volvo in Seattle's Lake City neighborhood.
At either of these locations, clients still find a comfortable, down-home reception, so typical of the man whose name is on the door. The mantra at this dealership is to treat your customers with honesty, integrity and respect. From a greeting on the sales floor to a conversation in the service department, one gets straight talk and solid information at Bob Byers Volvo. That was the way of Bob Byers, the man, and that is the way the company, Bob Byers Volvo, operates its business.
Doug Byers, who serves as the company's general manager, got his start at the dealership in 1983. He took over as manager of the Pre-Owned Dealership and then became sales manager at Ravenna prior to purchasing the company from his dad.
Sue Byers manages the business side of Bob Byers Volvo, where she began working in 1990.
Bob Byers Volvo offers complete Volvo sales, service and parts department. The dealership has been recognized with numerous awards from Volvo over the years and is active in supporting a variety of non-profit organizations, schools and community events around Seattle. 
THE REVIEWS ARE IN...

This is hands down the best service place I have ever visited. My ONLY complaint is that they can't service my other cars.

My first experience with Bob Byers had me hooked for life.

A few years ago I bought a used XC90 from an independent dealer, and 3 months later, it went into limp mode. We had it towed to Bob Byers. A day later we got called with some good news/bad news... The bad news was there was about $8k worth of stuff that needed to be fixed... The news was is the service guy told us that a Volvo shouldn't break like that, and covered the ENTIRE  repair for free.... Now, our Volvo was not under warranty, and this was our first time at the location. Amazing!

We've had other great service experiences with them, and I really wish they would service the Jeep I own as well (I asked, they said they couldn't)

Most recently my check engine light kept coming on, they said there were a couple possibilities, one of the fixes they could verify needed to be done, and the other was more expensive, so we went with the repair that could be verified, knowing that it might need the other thing fixed too.... So two weeks later the light came back on, so we took it in for the final fix...., a few weeks later the light came on again! Ahhh, so they gave us a loaner car, and figured out there was a third problem... But here is where the story gets good, they refunded us the other repair, and applied it to the final fix.

Time after time Bob Byers Volvo shows reputable, reliable, trustable service.... All of the things you don't find in other places.

Sure do you pay a little bit more than going to the corner shop? Yes, but I know that they will take care of me and my car, and won't take advantage.